TQRTM - Textile Testing Services
TQRTM is an independent textile testing service owned and operated by AWTA Product Testing.
Australian owned & operated
Cost effective product development solutions
Quick turn-around times
Expert technical support provided
Assistance with specification compliance


Our core business encompasses a wide-ranging selection of testing procedures, for a variety of textile goods supplied to major Australian TCF retailers.
By providing a complete, cost-effective testing service for our clients, including the provision of technical support in relation to product development and specification compliance, our knowledgeable technologists are available to assist you in ensuring your products will satisfy the ever-increasing demands of today's consumer.
While testing is an essential component of the product manufacturing cycle, from development to customer satisfaction, we understand that the cost and time constraints of NATA testing can lead to slower supply times.
TQRTM may be seen to be an accurate but abridged alternative to NATA testing. Pre-conditioning may be forgone unless deemed necessary and fewer replicate specimens tested. In many instances, this in no way dilutes the integrity of the results and the outcome is a quicker more cost effective service.
Home Textiles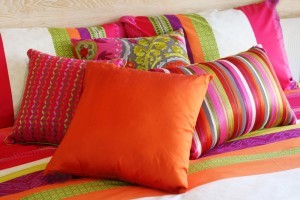 With a wealth of experience in testing home textiles such as bedlinen, cushions, blankets, throws and towels, we offer a full range of services for products including:
Colour-fastness
Fibre Content
Dimensional Change
Tear Strength
Breaking Force
Pilling and Snagging Resistance
Abrasion Resistance
Seam Slippage
Shrinkage, Pilling, Stretching, Tearing, Fading, Staining – These are just some of a long list of problems that can occur with fabric or finished garments as a result of quality issues arising in the textile manufacturing process.
Print and Applique Checks
Yarn Count
Thread Count
Children's Clothing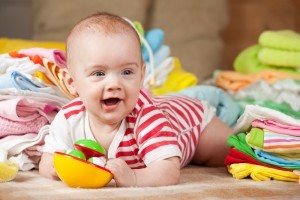 Many clients currently supply Children's Nightclothes for sale in Australia. In order to do so they are required to comply with the mandatory Consumer Goods (Children's Nightwear and Limited Daywear and Paper Patterns for Children's Nightwear) Safety Standard 2017.
The attachment strength of small attachments such as Snap Fasteners, buttons and trims on children's garments is considered highly important, as if loosely attached, they can become a choking hazard for a small child.
The thermal comfort of children is a fundamental parental concern, and in addition to fire safety, information on the TOG rating of nightwear and bedding is paramount in purchasing decision making. The tog is a measure of thermal resistance used in the textile industry to indicate the amount of expected insulation provided by the item.
The Australian Competition and Consumer Commission (ACCC) have also provided guidelines on chemicals that can be used in production and finishing of textile products and may be harmful.
Formaldehyde Content (Safety guidance on concentrations of particular chemicals in certain consumer goods (ACCC 2014)
Azo Dyes are synthetic dyes used in a variety of consumer goods including foods, cosmetics, carpets, clothes, leather and textiles.
Assessment is provided through our NATA accredited AWTA Product Testing Service. LINK: https://bit.ly/3A3vzPQ
With the pressure on to source less expensive goods from around the globe, yet somehow continue to satisfy the demands of today's quality conscious consumer, implementation of an effective Quality Control Program would appear paramount to business success in such a challenging environment.


Contact Us:
Please contact us to discuss your textile testing requirements on: PH: 03 9371 2400 or Email: [email protected]